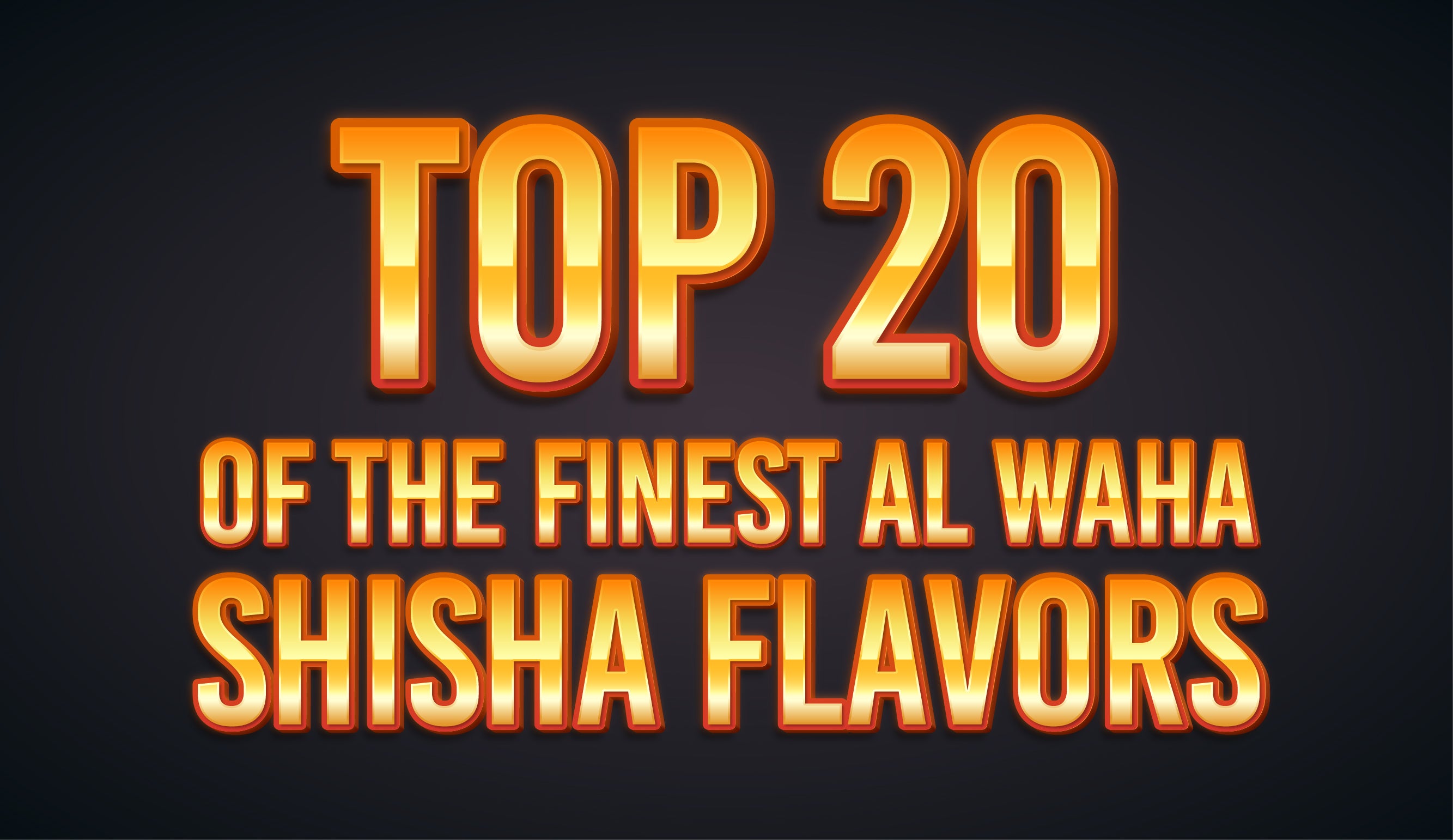 Al-Waha, also stylized as Al Waha, is one of the oldest shisha tobacco manufacturers among the contemporary brands. It is also among the most popular brands of shisha flavors in the world right now. The company has arguably the largest and most diverse range of flavors. Upon last count, Al-Waha had one hundred and sixty six distinct shisha flavors in their lineup.
Al-Waha is a Global Phenomenon
The origin of Al Waha can be traced back to 1973, when Middle East for Tobacco or METCO was set up in Zarka. The initial setup spanning 11,000 sq. m. in the free zone had infrastructures for raw materials processing and production facilities, finished goods storage centers and warehouses, administrative offices and housing complexes. Ever since its inception, METCO has played a pioneering role in developing the modern global market of shisha flavors.
Al-Waha as a registered trademark and standalone brand was founded in 1993. For almost four decades now, it has been at the forefront of the evolution of shisha flavors. The company has developed unmatched expertise in dealing with tobaccos, molasses, a plethora of natural ingredients used as sources for extracts, and the final concoction of exquisite flavors in their products.
Al-Waha has the most advanced production standards and that has sustained its continuing leadership in the industry. Today, Al Waha Tobacco has one of the largest production facilities among hookah companies. Their hub in Jordan accounts for exports to the entire Middle East, the Gulf, Africa, the Far East in Asia, Australia, Europe, South America, Canada, and the United States of America. Al-Waha shisha flavors are now available in more than thirty three countries.
The Rich and Diverse Inventory of Al Waha Shisha Tobaccos
Al Waha has a fine amalgamation of common and rare flavors. You will find an Africano Kiwi and Africano Lemon. Simultaneously, you can shop for Apple, Cinnamon, Mint, Peach, Strawberry, or a combination of these common extracts. From Apricot to Bahraini Molasses, Banana as a primary flavor profile and in combination with others to Blue Berry, Blue Guava, Cactus, Lemon, Cappuccino, Caramel, Cherry, Chocolate, and Citrus, there are options galore.
Al Waha caters to all preferences, as is evident in its flavors spanning Coconut, Coffee, Cola, Grape, Fading Flower, Figs, Guava, Gum, Honey, Ice Black, Mango Tango, Ice Raspberry, Istanbul Night, Kulfa, Lazurdi, Licorice, Maracuja, Mastica, Melon, Mexico Salsa, and Milk, among others.
Al Waha has all the popular favorites, such as Mint, Berry, Orange, Pear, Pineapple, Pomegranate, and there are lesser known ones like Nectarine, Nem Nem, Orchengo, Pan Rasna, Pompey Pan Masala, Quince Zest, Red Dragon, Rose, Sandal, White Chai, and Wild Berry Chill.
Top 20 Al Waha Shisha Flavors
There never was unanimity or even consensus, probably won't be either, pertaining to the top twenty Al Waha shisha flavors. There are far too many flavors for most enthusiasts to try them all. It would take over a year for anyone to have considerable familiarity with all the variants. Nonetheless, here are the twenty most liked Al Waha shisha flavors.
    Big Boy
A strong flavorful punch of watermelon and mint.
    Blueberry Guava
A harmoniously sweet combination.
    Blue Lion
Blueberry and watermelon served cool.
    Blueberry Vanilla Ice Cream
A delicious dessert in your shisha.
    Bob
Rich banana with refreshing mint.
    Casper
Cool mint and Lemon.
    Cinnamon Gum
Spicy cinnamon meets spearmint in a gum flavor.
    Dirty Thirty
Sublime blend of lime and mint over ice.
    Friday 13
Vanilla, peach, and spearmint, what else does one need?
Hot N Cold
Literally a toggle between delicious blueberry and icy mint.
Ice Maracuja
Passionfruit meets mint in a delightful infusion.
I Love 69
Watermelon, passionfruit, and honey, with some melon.
Libella Swing
Guava, orange, and mint, form a refreshing blend.
Melon Berry
Blueberries and honeydew melon are a sweet yet subtle experience.
One Day
Lime, spearmint and a creamy undertone make this an interesting
Pan Rasna
Aromatic, earthy, floral, and minty coolness, this is a delicacy in much of the Middle East and South Asia.
Strawberry Cream
Whipped cream and strawberry is an indulgence no one can turn down.
Sweet Shock
Passionfruit and watermelon make for a sweet and shock smoking session.
Swiss Bon Bon
This is gummy, hence chewy, but also minty cool and sweet.
Tornado
For mint lovers of course, but the cool sweetness could be for everyone.