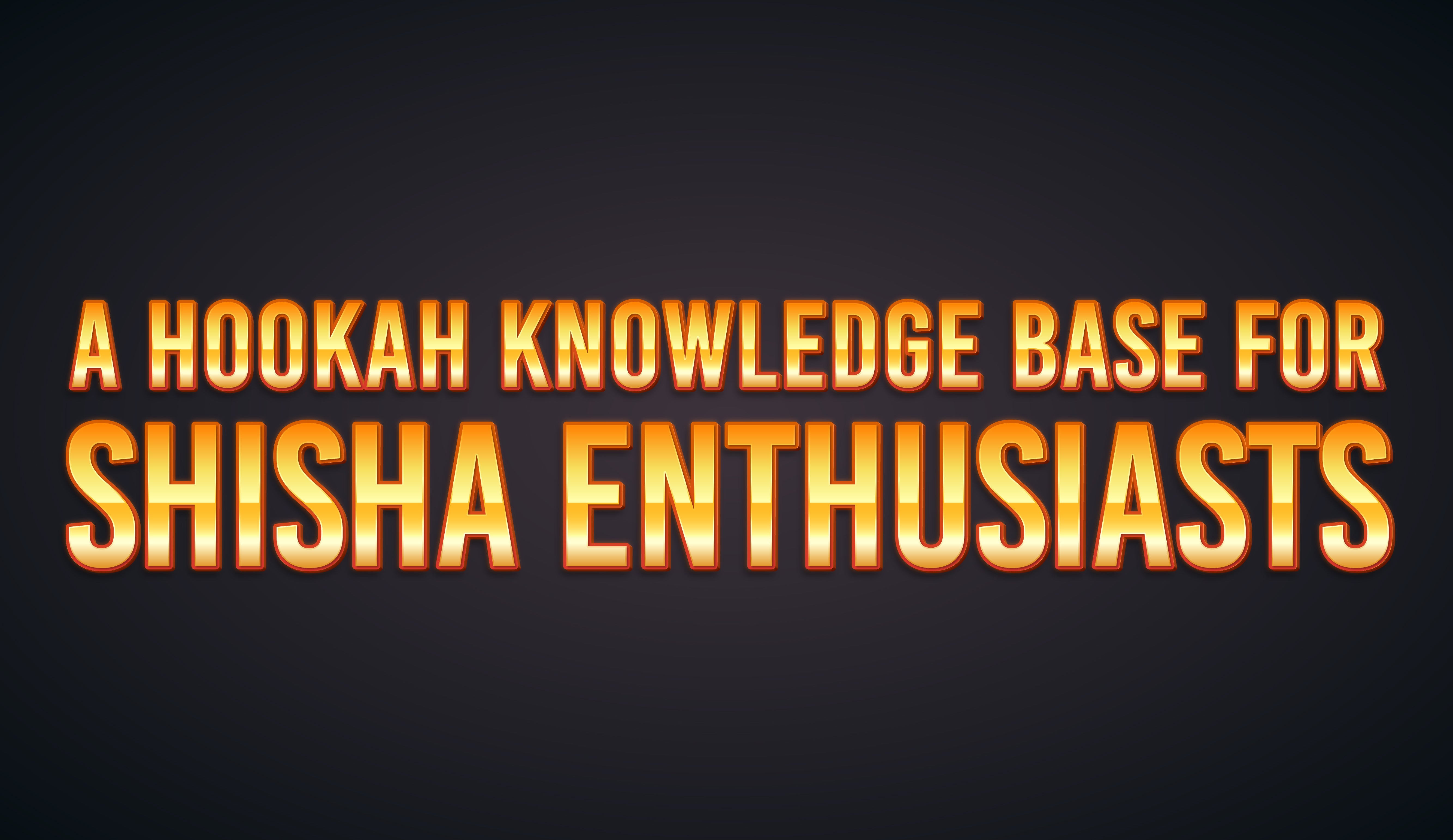 Khalil Mamoon has been synonymous with premium quality hookahs, straddling the traditional Egyptian models and modern variants, mini versions and a vast range of accessories. Your favorite destination to shop for the finest hookahs and accessories is now poised to be your confidante for anything you wish to know about shisha, be it the various styles and designs or the array of tobacco flavors. Usher in a whole new world of adventure with factually accurate information about everything related to hookah.
Everything about Hookah
Khalil Mamoon was founded in 2003. One of the leading manufacturers in the world, the brand predates the hookah boom witnessed in different parts of the world over the last ten to fifteen years. In the United States, hookah was largely an unknown apparatus and smoking shisha was perceived with suspicion. This is no longer the case as hookah has become a global pastime. It is not confined to the Middle East and some parts of Asia. Hookah is a worldwide phenomenon now.
Naturally then, millions of people want to know more about hookah, the distinct styles and the full spectrum of features, the types of tobacco used and the ever growing inventory of flavors. While most people, including beginners, are now familiar with the smoking apparatus known as hookah, there is still a lot that has to be explored. More than the hookah models, it is the flavors and accessories that tend to perplex some smokers. This brings us to the launch of the ultimate treasure trove for hookah lovers.
We are officially embarking on a journey to share everything there is to know about hookah. Given the long history of hookah spanning centuries and countries, the evolution of the integral components, and the modernization of the common features, this forum will continue to bring forth new information. We will host and facilitate discussions, unhindered sharing of facts about hookahs and accessories, opinions about flavors, and much more.
A Whole New World
Not too long ago, hookah lovers had to feel compelled to settle for whatever was available in the market. There were barely enough options, be it for hookahs or the accessories. All of that has changed now. This is a whole new world with dozens of hookah styles, scores of accessories made from distinct materials, hundreds of shisha flavors, and there are a few state of the art options in every category.
The sheer plethora of options can be overwhelming for even those who are familiar with hookah and have been smoking for a good ten years, or longer. What type of hookah should you buy? Should you choose one type of bowl over others? Is coconut charcoal better than the rest? Which heat management device is ideal for your sessions? How should you go about choosing shisha flavors? Is blonde leaf tobacco better than dark leaf tobacco?
Hookah lovers are now spoilt for choice. Traditional Egyptian hookahs with clay bowls, glass bases, and embellished stems are still around and popular. Modern hookahs with smart settings, glow lights, and other state of the art features are generating a lot of buzz. There are more than three types of bowls, over four kinds of heat management devices, and at least two distinct types of charcoal available in half a dozen sizes for you to choose from.
If you somehow succeed in being decisive about the hookah and essential accessories, you will still have to deal with the hundreds of shisha flavors for your next session. Perhaps, no one in the world has tried every shisha flavor available today. Certainly, no one has mixed or blended every flavor with a complementing one. Such permutation and combination is impossible for anyone to execute in reality. Only an informed take on these can help you to navigate the whole new world of hookah.
Choose the Best with Khalil Mamoon
This new initiative is a mission we have taken up to simplify the quest of the finest hookah, reliable accessories, and the most desirable shisha flavors based on your personal preferences. We shall bring to you, consistently and elaborately, information about all popular hookahs, accessories and shisha flavors, as well as the latest & upcoming releases. This treasure trove can serve as the one stop resource for all hookah enthusiasts, whether connoisseurs or beginners.
Come onboard with us, share your experiences, exchange precious tips, have your queries answered, and get access to accurate information about everything related to hookah. With us around, you will never have to second-guess your next decision.