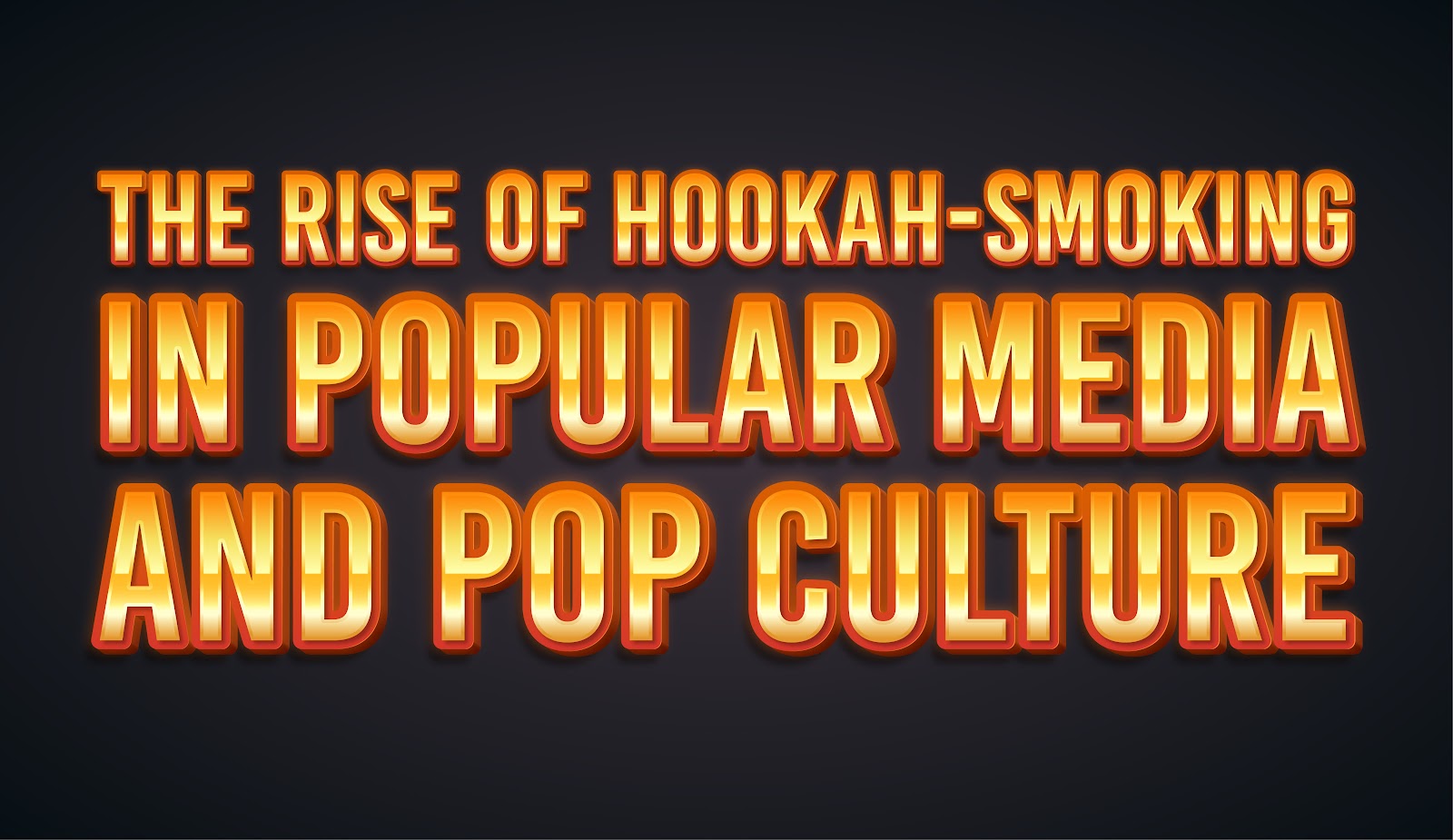 Historically, smoking a hookah hasn't been a pastime or a sociocultural phenomenon in the U.S. However, hookah smoking is not only popular nowadays, but shisha has transcended the urban and countryside divide that would otherwise draw the line for common sociocultural practices.
The rise of hookah-smoking is probably partly due to the widespread awareness of the adverse effects of cigarettes, especially the carcinogens, tar, etc. But the hazards of smoking cigarettes are not the only reason why hookahs or shisha tobacco flavors have become popular recently.
One of the vital reasons for the rise of hookah-smoking is the showcasing of shisha in popular media and pop culture. From celebrities to festivals and movies, smoking hookahs has become quite a thing in our pop culture and social interactions. Let me elaborate on these realities.
Hookah Smoking Endorsed by Celebrities
Anything that captures the fancy of many people is either endorsed or initiated by at least some of the celebrated people in popular niches. For instance, the following celebrities have used and endorsed hookahs over the years:
Big Latto

Brody Jenner

Dan Bilzerian

Drake

Fabolous

Justin Bieber

MGK

Migos

Miquel

Shaq

Tyga

Waka Flocka

Xzibit

Others
These celebrities have millions of fans if you combine their following. So, it is natural for their endorsements to trickle into contemporary sociocultural practices. That has happened and continues to influence many people to adopt hookah over smoking anything else.
Hookah Smoking in Pop Culture and Media
In the United States, smoking hookah was considered to be an Asian or Middle Eastern norm for a long time. That changed when social media usurped the dominance of traditional media. It was only a matter of time for the events and influencers promoted via social media to gain more traction than conventional means of mass communication, such as news, television, etc.
If you log into the major social media networks and such sites, you will find numerous types of events planned around and near you, such as Hookah Battles, Hookahvilles, etc. These events have certainly helped hookah gain widespread popularity cutting across all types of boundaries.
Add to the trend the factor that hookah smoking is endorsed by celebrities that have a lot more traction on social media than traditional trend-setters in the era of radio and television. These consequential contributors have promoted hookah to the extent that the citizenry is now aware.
Hookah Smoking in Popular Movies and Series
Last but definitely not the least, hookah smoking has received an unprecedented boost in films or movies and series or shows on television. Perhaps, nothing has contributed more toward the rise of hookah-smoking in pop culture and popular media than movies and shows, such as:
Gomez smoking a hookah with two hoses in The Addams Family way back in the 1964 TV show may not have influenced many to smoke shisha tobacco. However, the limited series was definitely one of the first to showcase hookah smoking in popular media.

Around four decades later, the hookah featured in a popular movie, The Matrix, wherein the infamous and nameless assassins who happened to be twins were shown smoking a hookah. The two quaint henchmen are hard to forget for any action and sci-fi movie buff.

Apart from The Matrix, a James Bond movie starring the most popular spy in the world featured hookah smoking. In the film, The Spy Who Loved Me, the famous character Q showcases a customized hookah that is actually a machine gun in the garb of shisha. 

An even more popular franchise than James Bond featured one of the most noteworthy supporting characters smoking a hookah. You may remember Jabba the Hutt enjoying a hookah in Star Wars: Episode VI. That is among the most iconic hookah scenes ever.

There are numerous other pop culture and popular media references that gave a fillip to hookah smoking. A few examples are the caterpillar in Alice in Wonderland, Illidan in World of Warcraft, Inara in Firefly, Popeye, and the Smoking Dogs in Scary Movie 3.
The hookah salesman in Aladdin may not be the most memorable or significant influence in the context of smoking hookah or shisha tobacco. However, both pop culture and popular media are at least partly the reason why hookahs have become so popular in the last 20 years or so.