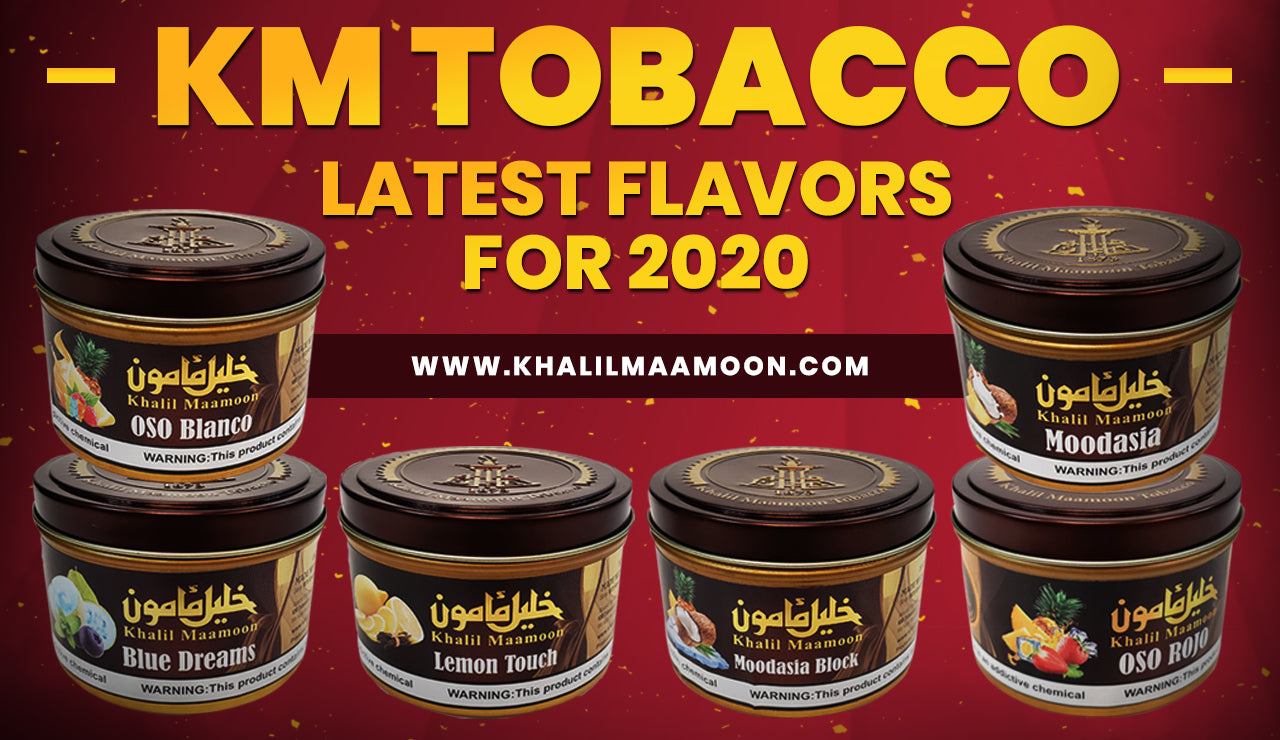 Lemon Touch

Khalil Maamoon Lemon Touch is made from the finest Virginia tobacco leaves. It has a robust flavor with all the tangy goodness of lemon. There are very few flavors as refreshing as lemon. It is a perennial favorite of innumerable shisha connoisseurs. Khalil Maamoon Lemon Touch can be used as a standalone flavor. You can blend it with other flavors too. The distinct flavor of Lemon Touch is not typical, as there is a harmonious combination of sweetness to complement the tanginess. The tanginess is not overpowering as a result. Khalil Maamoon Lemon Touch could be a permanent fixture in your collection. 

Oso Rojo

Khalil Maamoon Oso Rojo is a premium flavor at an affordable price. In a world where most shishas have a dominant flavor, the Oso Rojo brings to you a supreme blend of tropical fruits. You would fall in love with the tinges of pineapple and strawberry. The flavor has mild icy coolness that further soothes the experience. Khalil Maamoon Oso Rojo pleases everyone. It is just as enjoyable for a connoisseur as it is for a beginner. If you are ever wondering which flavor would suit a given moment, then you must safely settle for the delightful and rejuvenating Oso Rojo. 

Oso Blanco

Did you enjoy gummy bears as a kid? Chances are you did and many of us still crave for that good old flavor, texture and unparalleled satiation. Now, you can be nostalgic and re-experience the same joy with our amazing Oso Blanco shisha. Khalil Maamoon Oso Blanco gets you the scrumptious flavorful pleasure of gummy bears along with generous tinges of orange, pineapple and raspberry. Khalil Maamoon Oso Blanco is one of the juiciest flavors in the world. The distinct shisha reflects our long history of continuously developing exclusive flavors for you to experience a pleasure that is unprecedented.

Moodasia Block

Khalil Maamoon Moodasia Block is an explosion of flavors. Made from the finest Virginia tobacco leaves, the flavor is strong in its effect but it is also delicate when you inhale. The fruity mix is refreshing. The combination of flavors of tropical fruits makes the shisha a rather cool experience. Moodasia Block is for everyone who wants to just unwind in a relaxed setting without having to worry about the flavor being overwhelming or underwhelming. This is one flavor that you can keep enjoying for long sessions, and probably every day once you taste it for the first time. 

Moodasia

Khalil Maamoon Moodasia is one of the finest quality shishas in the world. It is an outcome of over a century of developing various types of hookah products. Moodasia is meant for a grand session. The flavor is ideal for almost any setting. It also serves every mood. There is an unmatched harmony in the flavor. Right from the first few puffs until the very end, you will experience its sweetness and be truly refreshed. Khalil Maamoon Moodasia is much more than just plain delicious. 

Blue Dreams

Khalil Maamoon Blue Dreams is so named because of the blend of blueberry in it. If you did not expect a blueberry shisha flavor, then this would be a pleasurable surprise. If you are expecting excessive sweetness, then too you will be pleasantly surprised with the minty cooling effect of the flavor. Our long legacy and expertise in making shishas enable us to develop fantastic combinations of flavors that others do not even conceive. Khalil Maamoon Blue Dreams is sweet and juicy, tart and minty, cool and exciting at the same time. It is likely that you have not tried anything like this before.