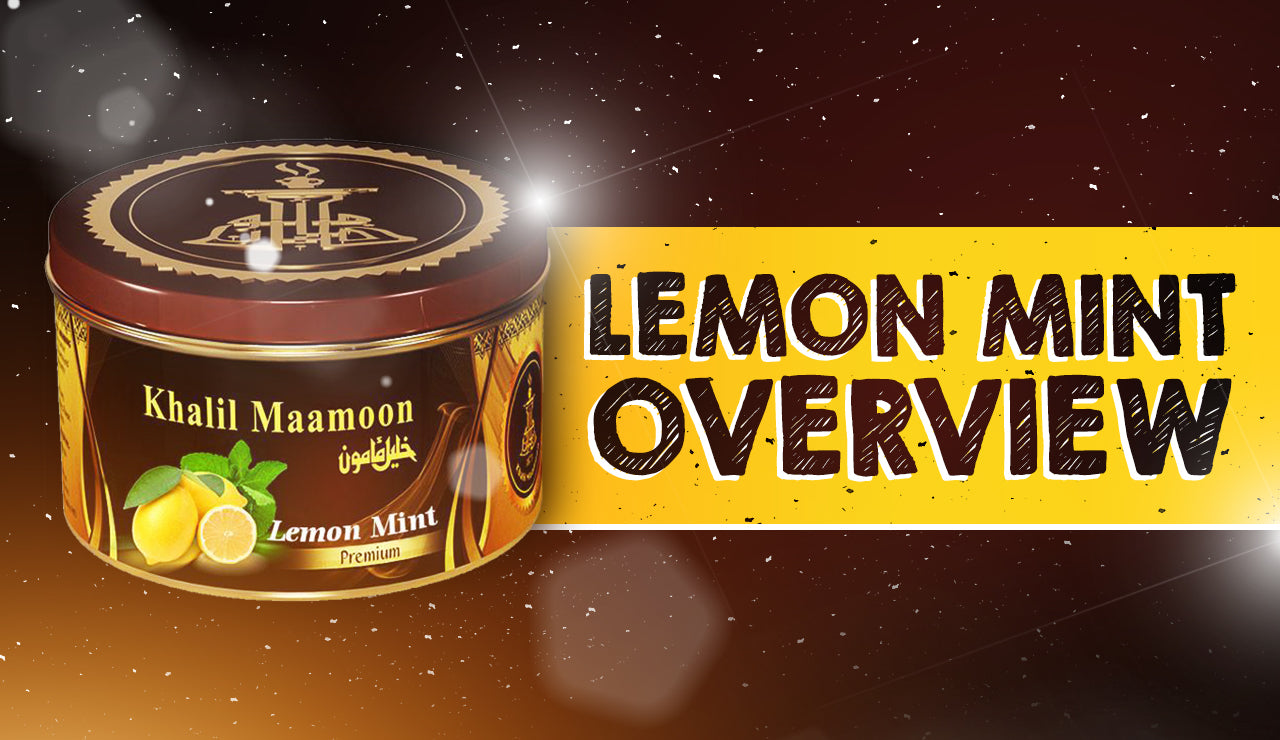 Khalil Maamoon brings to you one of the most exciting amalgamations of flavors for your next shisha session. Our new Lemon Mint flavor from Khalil Maamoon is going to quench your thirst for icy freshness, zesty tartness and mild sweetness, all at once. Every puff you take shall be loaded with all the goodness of lemon and the refreshment of mint.
 
Lemon Mint Flavor from Khalil Maamoon
 
Khalil Maamoon Tobacco is known for premium hookah flavors. If you have tried one of our flavors before, then you are in for a fine combination of expectation and surprise. Lemon Mint delivers high quality vapor, the kind of large clouds of smoke you have been familiar with while using other flavors in our catalogue. This is a unique product wherein there isn't a dominating primary flavor and a subtle secondary flavor. You will experience the icy mint and simultaneously taste the zesty and tangy lemon. Unlike some other lemon flavors you may have used for your shisha, this is not a chemically induced texture and taste. You will actually feel the fresh zest of lemon. It is as if you have squeezed a bit of lemon into the mix with some fresh mint to have a splendid concoction.
 
The flavor has a pleasant smell. It will not stuff the air in your room. The subtleness of the odor is pleasing even when you light up the charcoal and take the first few puffs. Nothing in this flavor makes its overwhelmingly tangy or excessively cold. There is a reasonable sweetness in this flavor too. Anyone, who doesn't like extremely bold tastes, will have an amazing session with the Lemon Mint flavor from Khalil Maamoon.  
 
Available Sizes and Prices of Khalil Maamoon Lemon Mint
 
We have three available sizes of Khalil Maamoon Lemon Mint for now. These are 100g, 250g and 1kg packs. The 100g pack is the bestselling size for this flavor. Prices start at $9.99.
 
User Experience of Khalil Maamoon Lemon Mint
 
The Lemon Mint flavor of Khalil Maamoon is a middle of the road proposition for all shisha enthusiasts. If you are someone who has not tried many flavors or have just started exploring different types of shisha, then this flavor will be pleasantly satisfying. This is not too bold or strong a flavor. At the same time, it is not too subtle or ineffective. You may be looking for a subtle buzz as you smoke a shisha. This flavor will give you precisely that. You will not feel any harsh bite in your palate or throat. You would not be left with any strong aftertaste. Both the lemon and the mint have a wonderful interplay as effective undertones.
 
Those who are avid shisha enthusiasts and have explored many flavors already will also appreciate the perfect blend of two rather distinct components. Lemon is one of the most easily recognizable flavors and it can easily dominate other textures if used in excess. The same is true for mint. The coolness can suppress all other finer elements in a flavor. Khalil Maamoon Lemon Mint does not have any of these contradicting limitations. It is consistent, the flavor gives you a kick but not a bite, the aroma and the texture calm your senses while ensuring you have a refreshing thirty minutes to an hour, depending on your preferred duration of a single session.
 
Immediate Effects and Aftertaste of Khalil Maamoon Lemon Mint
 
Lemon Mint from Khalil Maamoon starts to generate sufficient clouds within a very short span of time. You do not have to wait for several minutes before you can blow rings around. We recommend natural charcoal for this flavor. That would ensure you get the cleanest and clearest aroma and flavor with all the subtler textures intact. You will also notice that it takes very little effort to inhale and blow a large cloud. Unless you have stuffed very little of this flavor into the bowl, a short inhale will give you a dense and voluminous cloud.
 
A modest stuffing is good to go for half an hour to forty five minutes. If you have friends for a session, then you may need a more generous stuffing. Two pieces of natural charcoal should last up to an hour. Both the lemon and mint undertones will be pronounced throughout a session of around forty five minutes. There is no aftertaste of this flavor. Your palate would not have traces of either the lemon or the mint. Since the mint is finely blended with lemon, you would not feel unusually cool. The heat quotient of the flavor is midway between warm and cool. 

Visit our online store section to place your order today!