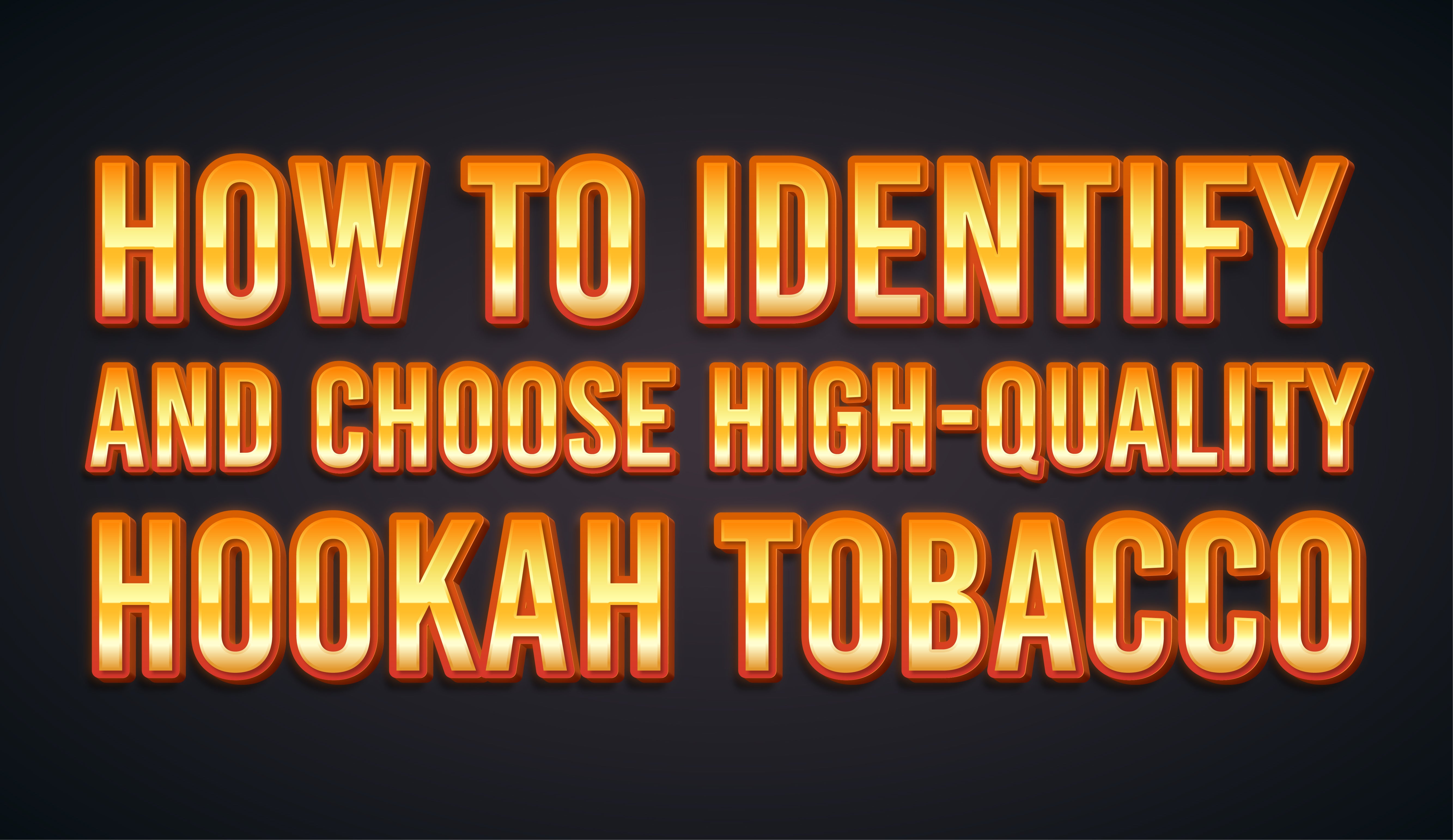 It is time to embark on a journey to identify and choose high-quality hookah tobacco for your next hookah session. Whether you are a seasoned or a newbie hookah enthusiast, we have you covered in this ultimate hookah tobacco guide. In this blog post, we will go over everything that you need to know about premium-grade flavored hookah tobacco that will tantalize your palate.
Flavored Hookah Tobacco: What Is It?
Flavored hookah tobacco is a kind of tobacco prepared particularly for smoking hookah. It is generally infused with delectable flavors of fruits, spices, and more to make an alluring flavor blend that smokers enjoy widely. Some of the popular hookah tobacco flavors are strawberry, mint, grape, citrus, peach, apple, cinnamon, and many more. There is an array of exciting flavors flooding the market that will provide you with a wonderful, fragrant smoking experience.
Different Types of Hookah Tobacco
Hookah tobacco is available in two varieties, i.e., blonde tobacco and dark leaf tobacco. It is their nicotine content and flavor that differentiate them from one another. Many prefer blonde leaf tobacco for its mild flavors and lower nicotine content as compared to dark leaf tobacco, which is more robust and has a strong flavor profile. At the end of the day, you need to pick the hookah tobacco based on your tolerance level and flavor preferences.
Different Types of Flavor Profiles
Fruity. Recently, fruity flavors have gained immense popularity and are available in scores of flavors and aromas, from sweet, tangy, and juicy to refreshing, citrusy, and more. Those who like mild flavors mostly prefer fruity hookah tobacco.
Minty. Mint is best known for its refreshingly cool experience. There are various minty flavors like peppermint, menthol, spearmint, and others. It can mask the harshness of many other flavors for an enhanced experience.
Spicy. Those who like spice and heat crave spicy hookah tobacco that is fused with the zesty flavors of clove, chili pepper, cinnamon, and more. Very popular for adding an element of excitement to the smoking session.
Floral. These are tobaccos infused with the essential oils obtained from aromatic flowers like lavender, rose, cherry blossom, jasmine, and others. They are delicate and hence popular among those who seek a unique, mild, yet soothing experience.
Others. There are more flavor profiles, like creamy, woody, and more, where you can experience the essence of vanilla or cream or of natural woods like pine, oak, or other ingredients. Apart from those, there are also certain unique flavor blends like bubble gum, cotton candy, cheesecake, tea, coffee, tiramisu, or others.
How to Identify and Choose High-Quality Hookah Tobacco
With an abundance of great shisha brands and flavors crowding the market, locating the best hookah tobacco is truly a complex task. Today, we aim to help you identify and choose high-quality hookah tobacco that will enthrall your senses in no time. Apart from comparing the price of different shishas, you certainly need to assess them on a few more grounds. Don't worry; we are discussing them below.
Flavor. Earlier in this post, we discussed two major types of hookah shisha as well as the major categories of tobacco flavors. You will be required to try out different tobacco types and flavors to see which suits your palate the best.
Quality of Hookah Tobacco. The quality of hookah tobacco depends on several factors, like the cut, moisture content, processing, smoke outcome, and several more. Premium-quality hookah shisha is fresh, easy-to-light, burns uniformly, and offers a nice, fragrant smoke outcome. Depending on the hookah tobacco brand and flavor, the smoke outcome is likely to vary. We suggest you check out the customer reviews before trying out any new brand or flavor; it makes your quest easier.
Worthy of Money. Apart from the flavor or quality, you also need to consider if the shisha is worth your money or not. When you get to enjoy premium, flavorsome hookah tobacco that is not heavy on your pocket, the hookah session becomes even more enjoyable and relishing. There are several renowned shisha companies in the market that offer wonderful, high-quality shisha without stretching your budget, making sure you enjoy every puff of the session. However, the best deal is subject to your personal preference and flavor choice. Hence, we suggest you gauge a few options and types to identify the best one to pack your hookah bowl with.
To conclude, the search for high-quality tobacco is an exciting yet subjective quest. In this Khalil Maamoon blog, we tried to highlight the key factors to consider while identifying and choosing shisha tobacco. It is your personal exploration that involves a lot of experimentation and smoke clouds. Make sure to thoroughly enjoy and review every bowl throughout the quest before picking your favorite. After all, the best high-quality hookah tobacco is one that thrills you the most and offers the ultimate smoking delight.