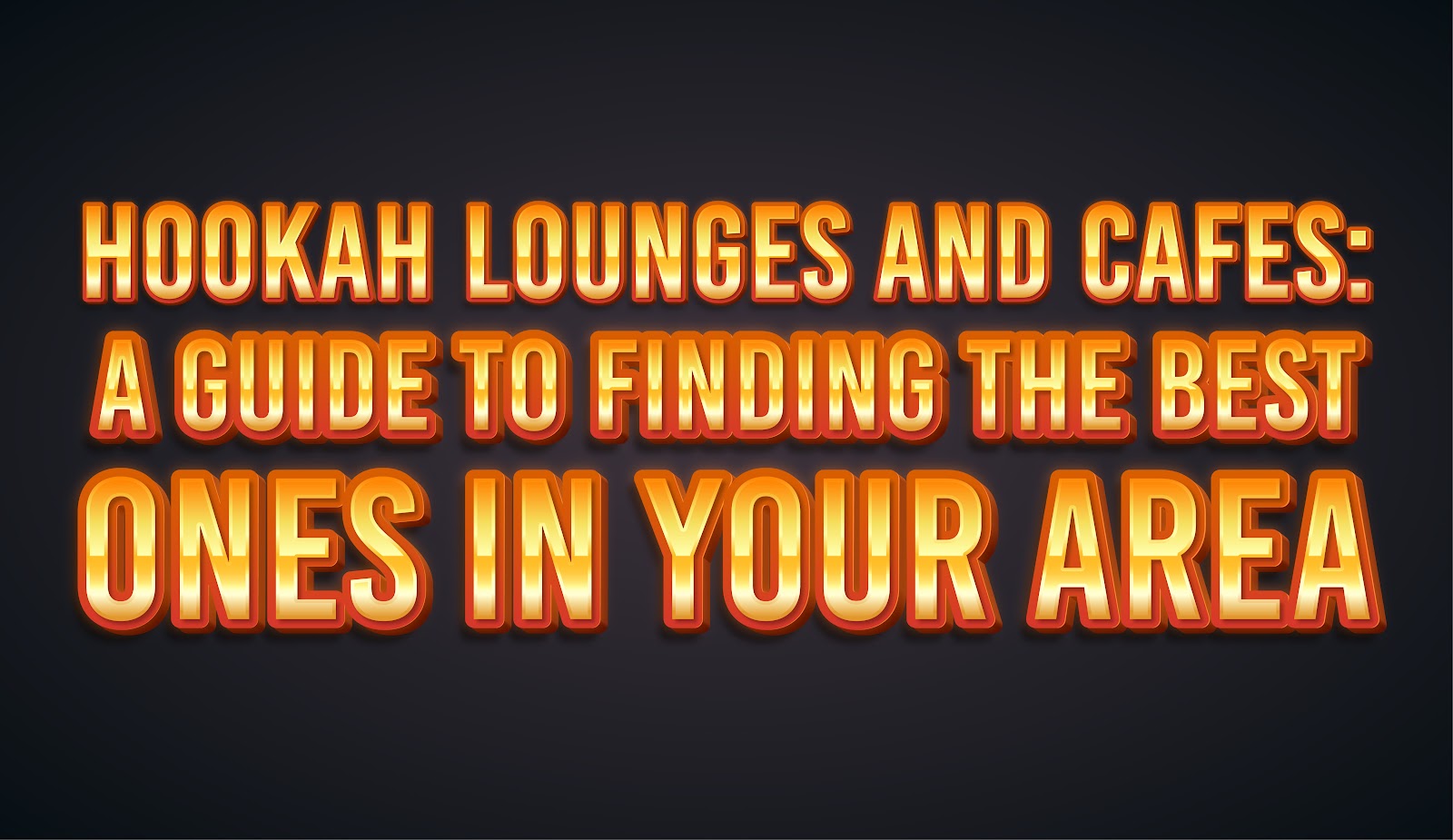 If you have plenty of hookah lounges and cafes in your area, you are spoiled for choice. On the flip side, finding the best ones may be a challenge if you are relatively unfamiliar with a hookah cafe or lounge. Hence, here is a guide to finding and selecting the best ones near you:
Hookah Selection
I am not listing the various criteria in this guide in any particular order of priority. You may use all of the factors I share here or only a few that you think are significant for your experience. People don't have identical preferences for most things, and hookah is an innately subjective matter.
One of the most important attributes of any hookah lounge or cafe is its selection. Here are your checkpoints in this regard:
What types of hookah does a cafe or lounge have to offer? For instance, there are small, medium, and large hookahs. Then there are various designs or styles, i.e., Egyptian or traditional, modern or contemporary, etc.

Does a place have all types of hookah bowls and stems? You may like to use a classic or Egyptian bowl. Or you might prefer a phunnel bowl. There is a style called vortex bowl as well. Likewise, some hookahs have pipes with diffusers at the end of the downstem.

You may want to inquire about special hookahs if you prefer fancy features. You can now find hookahs with integrated lights of varying colors, magnetic connectors, etc. Also, you can check if the cafe or lounge uses heat management devices, or it has only foils.
If you are new to hookah, some of the special features may not mean much to you, but they will in due course. Some hookah cafes and lounges may share all such details on their website or a social media profile. Otherwise, you can always call or message to ask about these details.
Shisha Flavors
Once you are happy with the selection of hookahs at a cafe or lounge, check out how many and what types of shisha tobacco flavors the place has. If you have a favorite flavor that you wish to smoke for a session or a few, that is all you may need at a place for one visit in this context.
Generally, hookah lounges and cafes offer standalone flavors and mixes. You can read reviews of a place to know if they are blended or mixed flavors are worthwhile. Plus, you can find out if the local hookah cafes and lounges serve ice to cool the water in the base should you want that.
Indoor vs. Outdoor
Hookahs and shisha tobacco flavors aren't the only criteria to assess cafes and lounges. One of the most important factors is ambience. The first distinction in this regard is the setting, whether it is indoors or outdoors. You may prefer either or both, which is again a subjective decision.
Outdoor hookah cafes and lounges may be better for those who want to feel the distinct aroma of a shisha tobacco flavor they select. Also, anyone who doesn't want to experience a hookah in an enormous and increasing pile of smoke all around, an outdoor setting may be more suitable.
That said, indoor settings have a different kind of charm, and many upscale places tend to have excellent HVAC systems.
Cafes vs. Lounges
This distinction is about personal preference. Both hookah cafes and lounges can be equally comfortable. Some places are likely to be noisier than others, not only due to the sounds of others conversing, but also the music. Plus, a few places may have indoor and outdoor seating.
Price for a Session
Check out the prices per session and compare them. Find out how many charcoal pieces the cafes and lounges offer for a round. You may or may not get a second set of charcoal to replace the first ones when they are done. Check such policies of your local hookah cafes and lounges.
Special Attractions
Last but not least, you may look for a special attraction at a cafe or lounge, such as live music, stand up comedy, etc. These specials may not be a dealbreaker if all you are looking for is a great place to smoke hookah. However, sometimes a special act may enrich your experience.