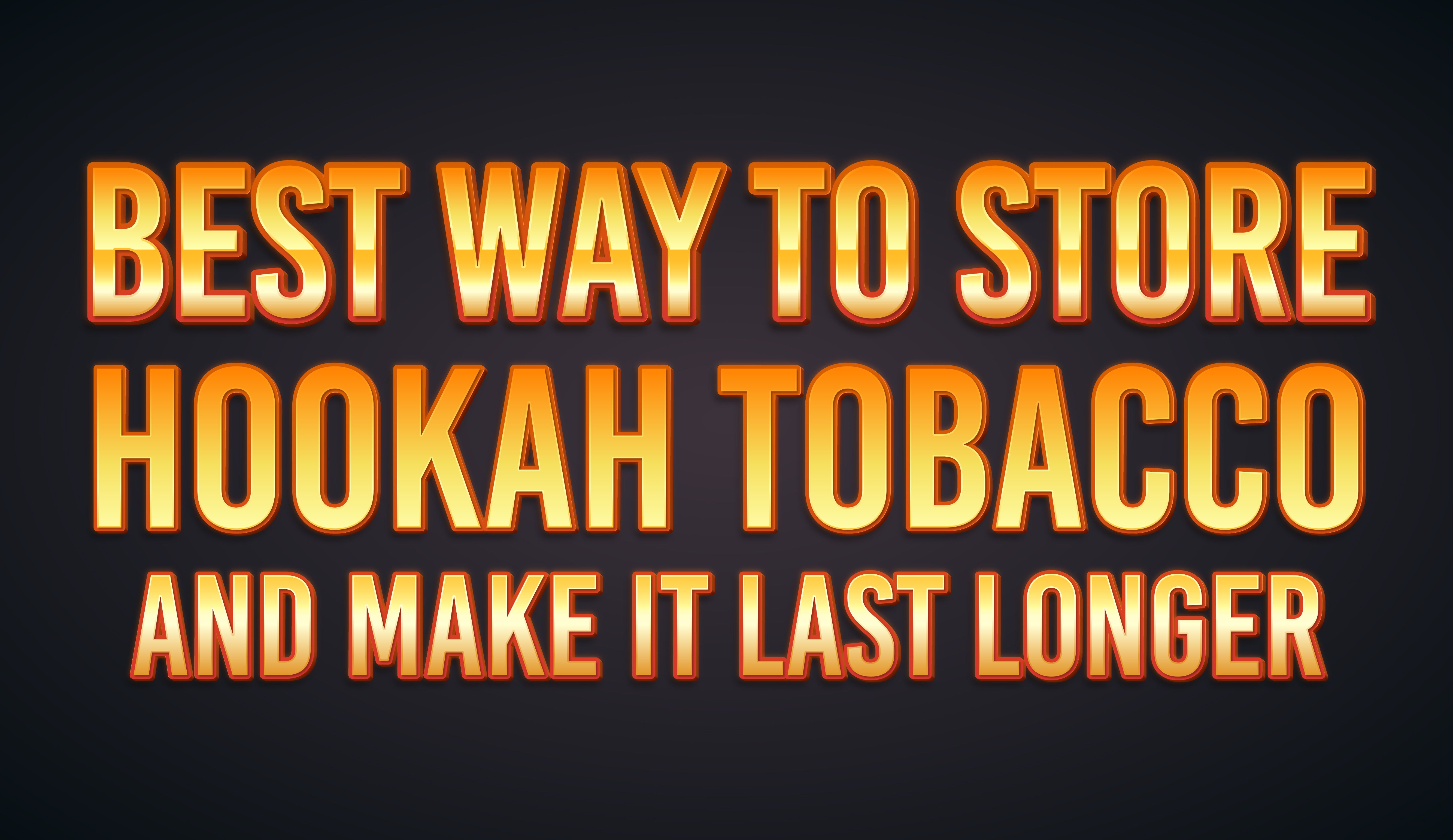 Premium quality hookah tobacco can last a few years, while being in an unopened and impeccably sealed pack. It is difficult to put out a precise timeframe because it varies among brands. General consensus among experts is a shelf life of two years. Some brands may promise a longer shelf life. However, from the moment you unseal and open a jar of hookah tobacco, its shelf life tends to reduce rather dramatically.
It is almost impossible to say how long a particular type of hookah tobacco will remain in its original condition after you open it. The deterioration or degradation of the material depends on many factors. How frequently you open the seal and access the tobacco in the jar, or the container you are using for its storage? How are you storing the container? What kind of environment you have when you access and open the storage container? These are pertinent influencing factors. Let us explore a few practical dos and don'ts within the larger ambit of hookah tobacco storage.
Dos about Hookah Tobacco Storage
      Airtight Seal is Mandatory
The first rule of hookah tobacco storage is to ensure an airtight seal. Shisha tobaccos are sold in jars and cans among other such containers. These are sealed during packaging. The moment you unseal the pack and get some of the tobacco out to smoke, the can or jar is no longer airtight. There may be a cap that can be snugly fit onto the pack. Yet, it might not be as desirably airtight as it must be.
If you are someone who smokes often, then consider buying a few hookah tobacco storage containers. There are airtight jars and pouches available. These are specifically for storing shisha tobacco. The airtight seals are reusable. So, every time you get some tobacco out and close the jar or pouch, there is an airtight seal.
      Store in an Enclosed Space
Even after you pack your hookah tobacco in an airtight jar or pouch, it should be kept inside a cabinet or some place that is not exposed to fluctuations in temperature. The thumb rule is to keep hookah tobacco away from any source of heat. You must also keep it away from light. Most sources of light cause fluctuations in temperature.
Another reason to keep hookah tobacco in an enclosed storage space is to avoid fluctuations in humidity. Relative humidity, which is the degree of moisture in the air, should be largely stable within the enclosed space. This is why hardwood cabinets that are resistant to fluctuations in humidity and temperature are better to keep your hookah storage containers, whether airtight jars or pouches.
Don'ts about Hookah Tobacco Storage
There is a perception that hookah tobacco becomes stale very quickly during the summer months. This is of particular concern in tropical and subtropical regions, where daytime temperatures can be literally scorching. It is true that heat or high temperature will turn hookah tobacco staler and also hasten the degradation. However, the refrigerator is not the solution.
Just as hookah tobacco undergoes degradation in heat; it also deteriorates when exposed to cold temperatures. Most refrigerators don't have the ability to maintain anything remotely close to room temperature. Even the lowest settings of fridges are too cold for hookah storage. The molasses, honey, or glycerin in the hookah tobacco will dry up.
The fridge is also a place that has fluctuating humidity. Hookah tobacco should not be exposed to moisture. Heat, cold, and moisture will speed up the degradation of hookah tobacco. This is not for any or some specific brands. This applies to all brands and types of hookah tobacco.
It is now common knowledge that hookah tobacco should not be kept anywhere near a heat source, and certainly not in the open where the sun can take its time to bake and dry out the stuff. What is not said often is that hookah tobacco should not be stored in the open even within a room that apparently doesn't have any heat source.
Keeping hookah tobacco in an open shelf, on the table, or anywhere in the open will expose it to fluctuating temperatures within the room. Whether it is due to the heater or the air conditioner, the fluctuations in temperature within a room and the changes in relative humidity will facilitate faster degradation of hookah tobacco.
Get a reusable jar or pouch with a re-sealable feature for airtight packing. Choose an enclosed space, such as a hardwood cabinet, that is not in your kitchen, bathroom, patio, or basement.