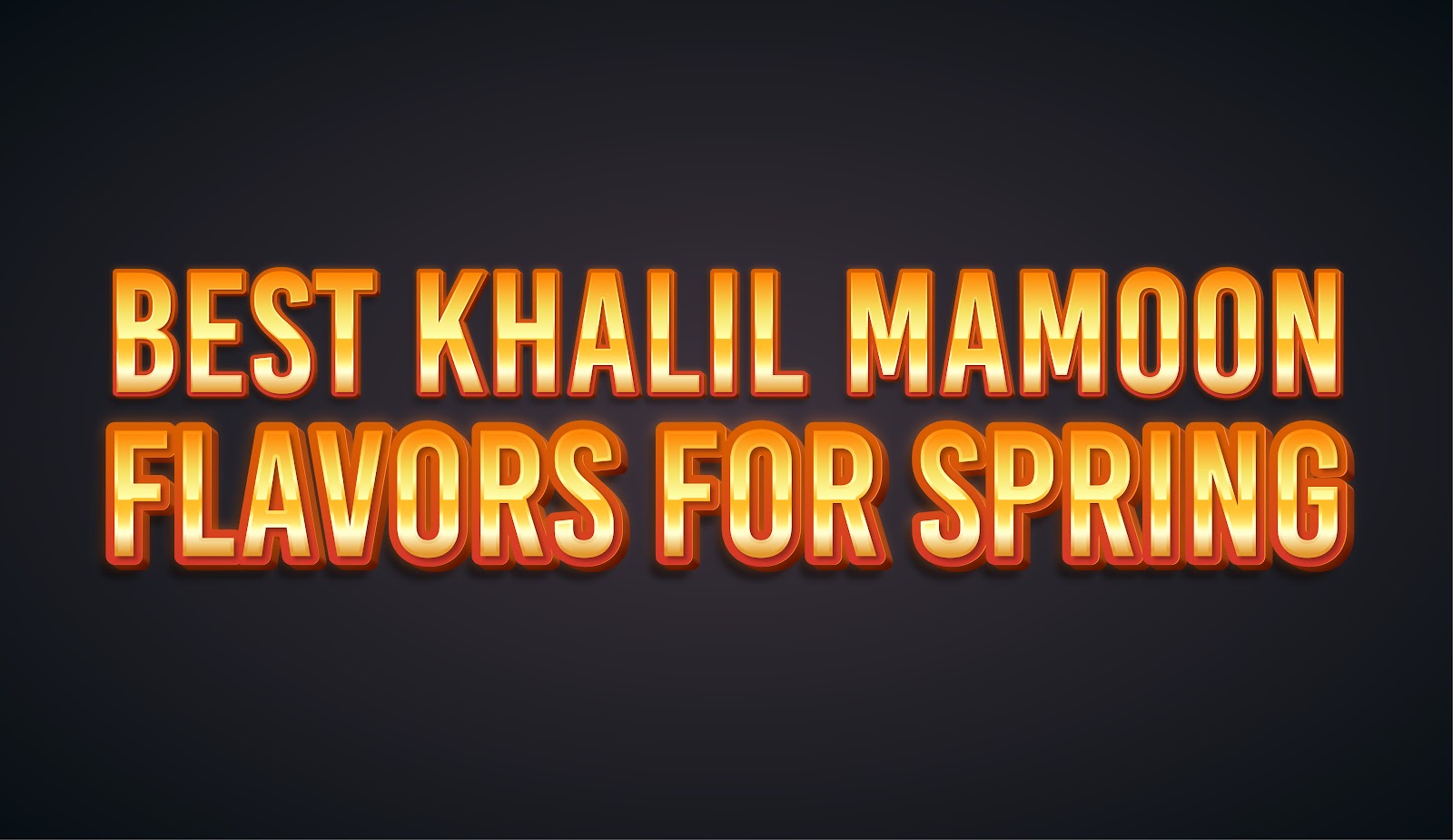 For centuries, hookah has been a beloved pastime that has spread across the globe. The reason for its universal appeal is not only because of the communal aspect, but also because innumerable different tobacco flavors are available. Among the many brands that produce these flavors, Khalil Maamoon stands out as a leader in the hookah industry. With over 100 years of existence and expertise, Khalil Mamoon brings you epic hookah tobacco flavors.
Khalil Mamoon Tobacco presents an assortment of meticulously handcrafted shisha flavors by skilled artisans, boasting taste combinations that will surpass all your usual expectations. In this post, we will delve deeper to bring you some of our showstoppers that will enthrall you right away. So, join us on the ultimate expedition to discover the most exciting and best-selling Khalil Mamoon flavors for spring.
Best Khalil Mamoon Flavors for Spring
Cactus Lime.

We use a unique ingredient—the Cardona from the cactus family—to create an unusual yet delightful flavor. The seeds of this plant are delicate and taste bitter and sweet. When paired with the freshness of lime, the odd cactus flavor propels it to become one of the best shisha flavors. It's a bold choice that we highly recommend.

Black Orange.

Occasionally, after a long day, you just want to spend some quality time with your thoughts and a hookah. It's important to cherish these moments of solitude. That's why we offer you delectable flavors like our juicy citrus and blackberry blend, perfect to take their taste buds on a flavorful adventure. Get ready to step out of your comfort zone and try something new with Khalil Mamoon Black Orange.

Lemon Mint.

Spend an hour with this excellent, icy lemon-flavored shisha and let all your worries and cares fade away. The citrus blast of lemon will explode in your mouth, while the freshness of mint will totally refresh you. Enjoy Khalil Maamoon's greatest combination of ice and lemon with your pals, and give those taste buds something to remember.

Ice Cream Blueberry Vanilla.

It whisks you away with an experience of delicious blueberry that explodes in your mouth with its ultimate lemony coolness; but wait, there's more wind to swirl over your lips, delivered by the velvety feeling of sweet vanilla ice cream. Don't miss out on this one if you're searching for an exhilarating ride with one of our most frigid flavors.

Grape Mint.

Some flavors you enjoy, some you like, but some are absolutely wonderful and leave your tongue wanting more. Grape mint is a wonderfully delightful combo. Absorb the sweetness, freshness, and crispness of grapes with a strong hit of mint. On a nice spring night under the open sky, relish in the delicacy of grape and mint and enjoy the crispness of mint with the freshly harvested grapes.

Bombay Masala.

With Bombay Masala, we guarantee you'll have the most authentic Asian experience you've ever had. The tastes of South Asian spices like cinnamon, cumin seeds, turmeric, and chili powder are well known around the world, and they may now be savored in this exquisite shisha blend.

Mango. We captured the irresistible even-green flavors of ripe mangoes, handpicked from the finest fields, in this hookah tobacco. Mangoes are one of the most delicious flavors, and they have succeeded in bringing the zesty and sweet flavor to its peak, which is guaranteed to leave a lasting impression. The fragrance alone is enough to captivate your senses, tempting you to indulge in the mango flavor over and over again.
Watermelon.

This Khalil Maamoon creation is likely to put a grin on the faces of all hookah enthusiasts. Nothing can beat a watermelon drink on any day, and such a watermelon smoke is a fantastic classic with the ability to lift your spirits in a single hit.

Berry Mix.

The Berry Mix shisha blend is a delight for hookah enthusiasts, made with blackberries, blueberries, and strawberries. It offers a tasty blend of sourness, sweetness, and tanginess, sure to satisfy unless you have a berry allergy.

FakhFakhina.

The FakhFakhina shisha tobacco flavor is essentially a delectable mixed fruit concoction, but nothing like your typical fruit punch. It has luscious notes of kiwi, pineapple, strawberry, and lemon that serve as the highlight of your smoking experience.
These are some of the legendary Khalil Mamoon shisha flavors that add spark to this spring. If you like your hookah smoking to be spiced up, they are definitely worth considering. Khalil Mamoon hookah tobacco options come in containers of different sizes, ranging from 100g to 1kg. Pick the pack based on your preference and have a smoking blast this spring with Khalil Mamoon!